Founded in 1881, AAUW promotes equity for all women and girls, lifelong education and positive societal change. There shall be no barriers to full participation in this organization on the basis of gender, race, creed, sexual orientation, disability or class. Click here to learn more about the Healdsburg Branch.
---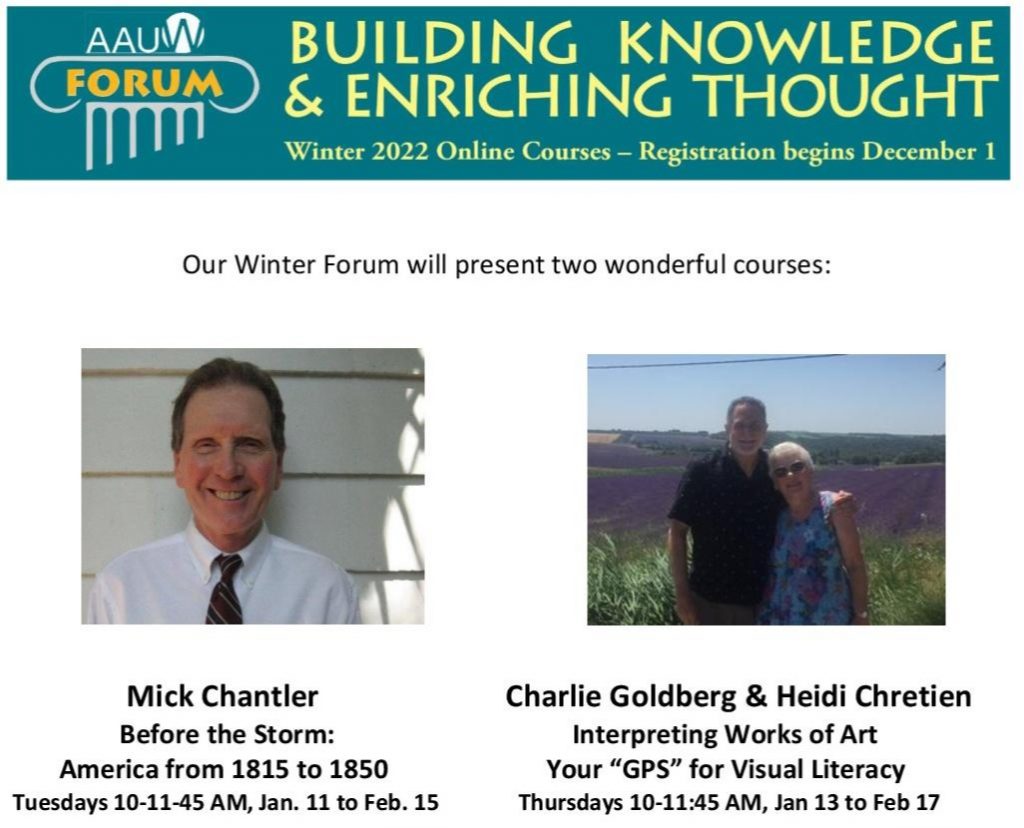 Classes will be presented on-line and recorded for later view
Click Here for more information about the courses.
Click Here for a list of the titles and dates of all Forum classes – Fall 2021 to Spring 2022