Spring 2018 Season
Registration Open
Classes start March 20/22, 2018
10-11:30AM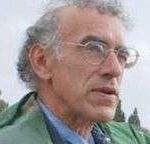 History of Sicily:
"Here Lies the Key to Everything" Goethe 1787
Tuesday Mornings, Spring 2018: March 20, 27, April 3, 10, 17, 24
Douglas Kenning helps us rediscover the Sicily once known by every schoolchild, the
Sicily that gloried in two Golden Ages, when twice she was a turning point of Western
Civilization. Uncover the Sicily of Homer's Odyssey, the Sicily that taught civilization to the
Romans, and through them to us, and later helped to ignite the Renaissance
Guns vs. Butter:
One Year into the Trump Presidency
Thursday Mornings, Spring 2018: March 22, 29, April 5, 12, 19, 26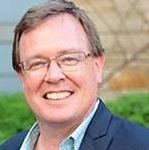 David McCuan introduces a "three presidencies" concept (domestic affairs, foreign policy, and national security), utilizing the topics of elections and domestic politics and linking terrorism, political violence and the laws and conventions governing these issues. The intent is to join actions of the Trump Administration (domestic politics) with a discussion of broader changes in conflict, concentrating on terrorism (security changes).
Click Here for more information about the courses
Click Here for On-line registration
(Registration begins 2/13/2018)
Click Here for a Mail-in-registration
Click Here for a listing of future classes
---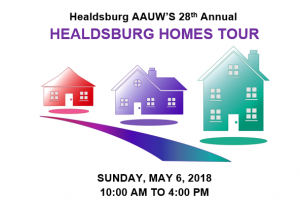 This year's Healdsburg Homes Tour features six historic homes exemplifying the preservation of Healdsburg's architectural heritage for contemporary living.  The core of the oldest home, built over 150 years ago, was a settlement era cottage.  Two homes are Queen Anne Victorians.  One was the recipient of the Museum's prestigious Historic Preservation Award in 2008.   The turn of the century bungalow built as one of the "Howard Cottages" might have been one of the first tract home in Healdsburg.  Also see Craftsman homes, gorgeous gardens, and amazing interiors.
For a more in-depth understanding of the different architectural styles before the Homes Tour, see the exhibition "Healdsburg's Architectural Heritage" opening at the Healdsburg Museum on May 3rd. Visitors to the tour will also want to take advantage of Healdsburg's fine restaurants, shops, galleries and tasting rooms.
Tour begins at the Healdsburg Museum, 221 Matheson St. @ Fitch
All homes are within a few blocks radius of the Museum
Check-In Begins at 9:30 AM
TICKETS ARE $45 IN ADVANCE
ONLINE                                             (Credit card or PayPal)                  CLICK HERE
MAIL-IN ORDER FORM                 (Personal Check)                             CLICK HERE
PURCHASE IN PERSON              (Cash or Personal Check)                CLICK HERE
Tickets are $50 on the day of the Tour at Museum – (Payable by Credit card, Cash, or Personal Check)
---